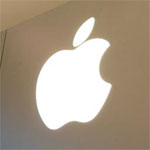 So, Apple wanted to build this Apple Store here in Portland, Oregon. And not just any old Apple Store — this was to be a built-from-scratch, non-mall, original-design Apple Store, one of the few in the world. It was to be something fairly special.
That was four years ago.
Now, the news has officially hit the web: the project is, it seems, dead. Apple has walked away.
(
Portland Architecture

has more, as does
ifoAppleStore

).
So, what happened?
First, in the interests of disclosure: I'm a Portland native, born and raised. I remember when the Blazers were awesome, I pronounce "milk" funny ("melk"), and I was once a serious contender in Ramblin' Rod's "Smile Contest". I also just so happen to live on NW 21st Avenue, exactly two blocks from the proposed site of this ill-fated store. I also co-founded an independent Macintosh software company, such is my love for the Apple platform. That said, I'm not an architect, just a dude, but clearly this is a project I've followed closely.
In A Nutshell
NW 23st Avenue in Portland is the kind-of
organic shopping street
that simply doesn't exist in the suburbs. What was once, long ago, classic houses and small stores, is now classic houses, small stores, and national chains next to small stores. It all, pretty much, works. With two exceptions: parking is a nightmare, and new development is eternally contentious.
When Apple presented their first planned design for the site, the local
Landmarks Commission didn't like it

. I'm guessing it was a very standard Apple Metal Box™. And I think it's fair to expect the best from Apple for this project.
So the developers, in partnership with Apple, smartly hired
Holst Architecture

, local architecture superstars. Holst began putting together neighborhood-friendly and Apple-approved changes, specifically addressing the concerns. These weren't minor changes, either:
They removed a north-facing backlit Apple signs
They added an impressive, open-glass second level, to be used for staff offices (or future tenants)
They — well, Jobs — personally approved the switch from the traditional stainless steel to Italian stone, which would've made this store one of three in the world with such an upgrade
These new plans were then presented at a second hearing which, unfortunately, took place while I was in Japan. And the feedback?
Amazingly,
still not good enough

. So Apple gave up.
More Than Meets The Eye
I want to make one thing painfully clear: the building that Apple wanted to demolish and completely replace has been a terrible eyesore for
my entire life
. I'm not exaggerating. Second only to the Plaid Pantry across the street, this building, last used as a bridal shop, has honestly no redeeming value — the landmarks commission has said as much —
see it for yourself
.
So what was Apple going to transform the building into? A little something like this, revealed for the first time:



The Argument
In addition to the last-minute suggestion that Apple consider "adding some awnings" to the store (I'm serious), the Landmarks Commission's greatest concern seemed to be
"franchise architecture"
. In other words, is the building designed
as
an Apple Store, or is it a building that just happens to
be
an Apple Store, but could really be anything? The former, to many, is bad.
I understand the concern. But, here, it seems the Landmarks Commission is, at best, inconsistent.
Months ago, construction finished on a presumably-approved new Williams Sonoma Home Store one block away from the Apple site. It looks nice. But what does a Williams Sonoma Home Store look like in, say, Indiana? You got it:
the exact same design.
(Our store is the one on the left.)
Clearly, franchise architecture is not the deal-breaker for the commission. So what's really going on?
I'm not sure. Part of me thinks that, because the Apple Store is modern, it doesn't fit into their old-timey, victorian vision of the neighborhood. But that's funny: a street that tries very hard to not be a mall — but really is basically a mall — has become a kind of reverse-mall, where everything still looks the same, but in a different way. You follow me? It's almost, ironically, a kind of reality distortion field: "if these buildings look like old houses, we can pretend these national chains aren't here!"
Nobody, really, wants a mall. And there's no question that the building looks different. But while I'm no architician, I have to wonder:
Isn't different
and
modern, if done well, sometimes good?
Has a Pulse?
There are rumors swirling around that the project might not be
completely
dead. That Apple might take one last look at it. This is unconfirmed, of course, and probably extremely unlikely.
Just in case there's light at the end of the tunnel, I'd like to impart some messages to the parties involved:
Apple!
Don't give up on Portland. And don't give up on this store just yet. The site is, honestly, perfect. The changes you and Holst have made so far have all been for the better, I think, and I think you can now make this happen. At the same time, if you keep getting cold-stone-creameried after making so many of their requested changes, sod it — find another site. There are a ton of other neighborhoods around here that would love to have you. And while none of them are two blocks from my apartment, I can bike.
Landmarks Commission!
I'm proud to have been born in a city where building design is considered, crafted, and debated. But you know what? Here in Northwest Portland, things are a little homogeneous, in many ways. Even our buildings — and the stores within them — aren't very diverse: we don't have a single computer store in this neighborhood, and we don't have a lot of "modern". We'll be finally replacing a really dumpy building with a really nice one. OK, so it's a little different — hooray for that! Eclectic is good.
Site Developers!
Even though it would be fully and absolutely in your right to throw in the towel, leave your current terrible building standing for all eternity, and welcome the most inappropriate long-term tenant possible (I vote for Wendys!), and while I'm sure that would feel secretly great, please don't — keep working on Apple! I think they'll come around. If not, tarn sarnit, I guess you can return to
Plan B

.
There. Sorted! Next stop: world peace. Good thing that all the parties involved undoubtedly read my stupid blog, right?
Postscript
When I was standing on the corner taking pictures of the current building, a couple of kids, who were walking up and down the street selling candy for their youth group and who presumably didn't live in the neighborhood, came up to ask me what I was doing.
I gave them the story as quickly as possible, and they studied the rendering. The smaller kid, maybe nine years old, noticed the extinct bridal shop sign and awesomely declared, "That thing is just a fancy dress shop? There's already two fancy dress shops down the street!" Oh, so painfully true, my little man.
The girl, maybe 13 years old, gave it a surprising amount of thought, and delivered her conclusion:
"Some people just can't stand it when things change," she sighed. "Especially around here."