Even I, the man who buys everything
New!
, was left excitedly speechless: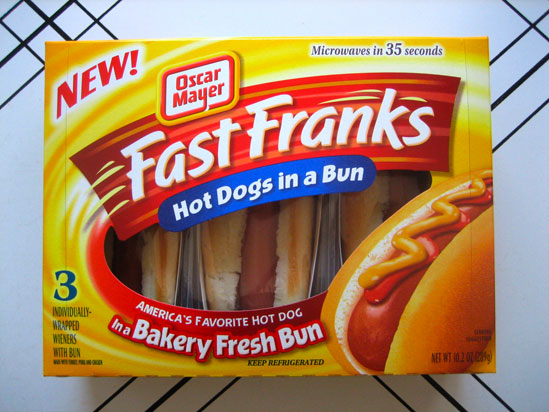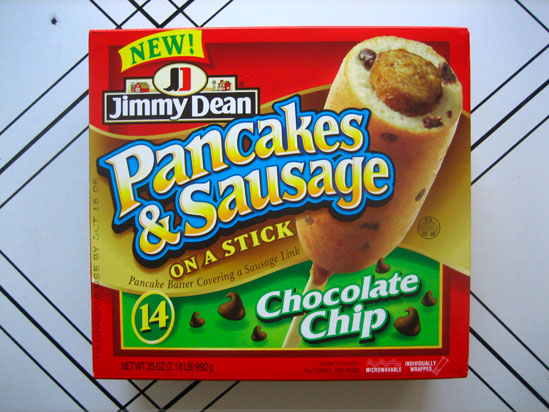 Some days your new product discovery is so boring (I'm looking at you, Town House Toppers "The Cracker Built for Topping!") that it makes your question your purpose. Then, one day, you wake up, go the store, and score a mind-blowing double-new-deuce like this and the skies open up and the warm glow of the food-scientist god shines upon your skin and bathes you in its brainy brilliance ("we can put a bakery fresh bun
in the package!
"), and everything, really everything, makes sense again.
But seriously how awesome is that Jimmy Dean logo? The boot
is
the J!