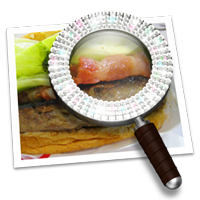 It may be patently obvious, as the relevant post is
directly below this one
, but until FancyZoom moves to its own home on the web, sometime in 2018, this is probably the best way to get the word out to you RSS reading folk: FancyZoom update! Actually, it shows how little I use the RSS — do people get notified when I make revisions to existing web log posts? Or do most people turn that feature off? Do I sound like the world's oldest man? MY PICTURE BOX IS BROKEN, WHY CAN'T I GET MY MOVIE FILMS ON MY PICTURE BOX?
Anyway,
FancyZoom is already at version 1.1
. I made it work with Opera (and, theoretically, the Wii!), fixed some crazy bugs, and improved the keyboard behavior. Release notes in the original post.
I hope you enjoy these updates!