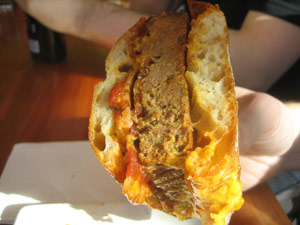 And we will be eating these
Good news, everyone! Thanks to winning an Apple Design Award for
Coda
, we've been given a small but nonetheless awesomely free kiosk at
Macworld Expo
next week!
Ever wanted to meet the rag-tag crew behind your favorite Panic software? Haven't bought Coda yet and want a magical coupon worth $10 off full price? Ever had a hankering to eat some limited edition Coda-branded M&M chocolate candies, while supplies last?
Now's your chance! Come say hello!
It won't be anything fancy, but almost the entire Panic crew will be staffing our little slice of MWSF in shifts, and we want to meet you.
I'll be there all day Tuesday
, with
Mr. Frank
. Otherwise I'll be in and out for the rest of the week, but somebody Panic will always be waiting for you, and I bet our paths will cross.
We're in the South Hall, right behind Apple, somewhere in the Booth #1338, the Developer Pavillion.
Sadly, no free t-shirts this time — not enough room. But you love us for our personalities, right?
ProTip #1: $15 convention center mexiasian barbecue salad-wraps? Sit on it! That delicious Meatloaf Sandwich pictured above is from Panic's secret favorite near-the-Moscone eatery, 'Wichcraft. Go there!ProTip #2: It's not too late to get a free MWSF exhibit hall pass, just click here before Monday.