A very cool surprise arrived at the Panic Towers the other month — me! (Well, a tiny version. Tinier than normal, anyway.)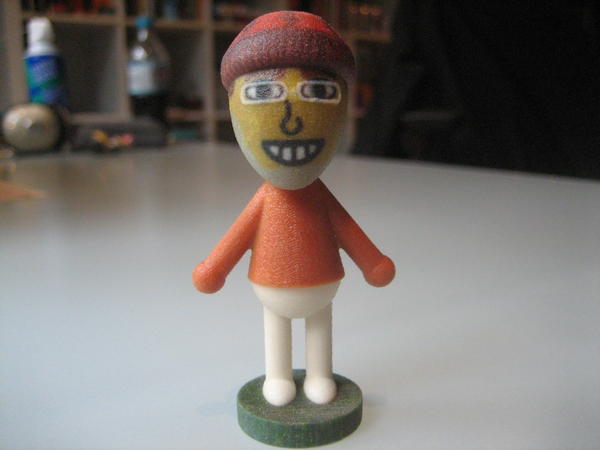 This amazing figurine was manufactured by the smart folks at Fabjectory, previously well known for their ability to immortalize in solid plastic via a rapid-prototyping machine your own Second Life avatar, that is probably named "Purrlin" and is a sexy cat/fox gothic-lolita magician. I kid. Anyway, they've branched into Miis!
They even sent over a special-edition sad Cabel...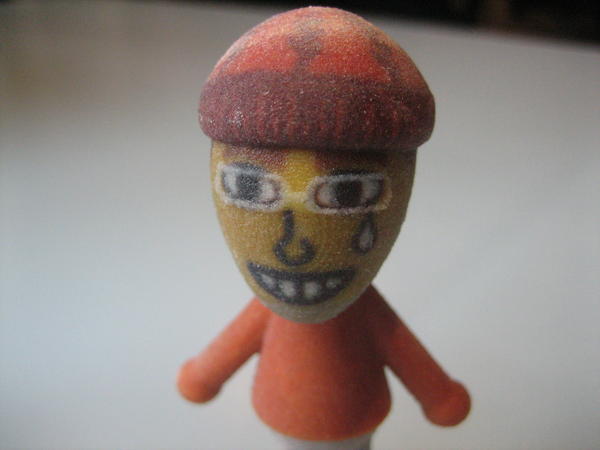 ...from my blog post back in the day when my brand-new Wii broke.
(Which reminds me, did I mention I just had to send in my Xbox 360 for a second time for repair?
:rolleyes:
I mean, someone gets fired when a design mistake costs a company one billions dollars, right? Anyway.)
To give you a helpful sense of the scale of this figurine, here I am hanging out with some Pikmin!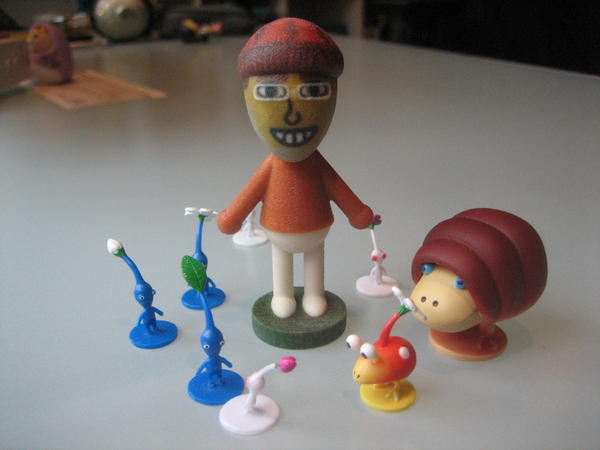 Super awesome.
Although I do look slightly more ethnic in this figurine than I do in real life, it's a pretty cool thing to have sitting on my desk.
You can get your own mini-Mii at Fabjectory, starting at $50.
So then, Noby comes and visits us from Japan, and drops off the following.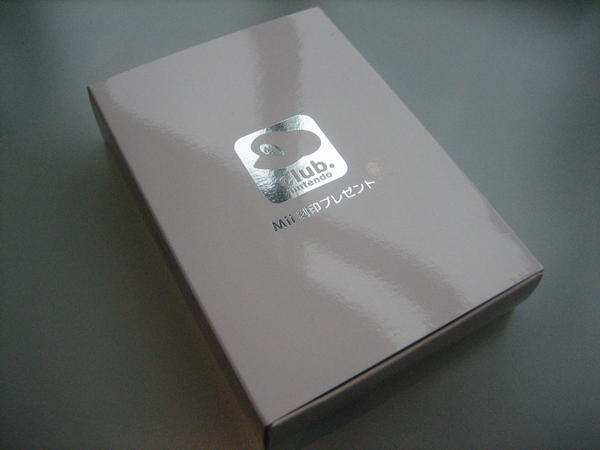 Hmm! It's from Club Nintendo, the amazing Japanese-only loyalty system where you get points redeemable for awesome bonus cool things by
simply buying the games you would have bought anyway
. Grr.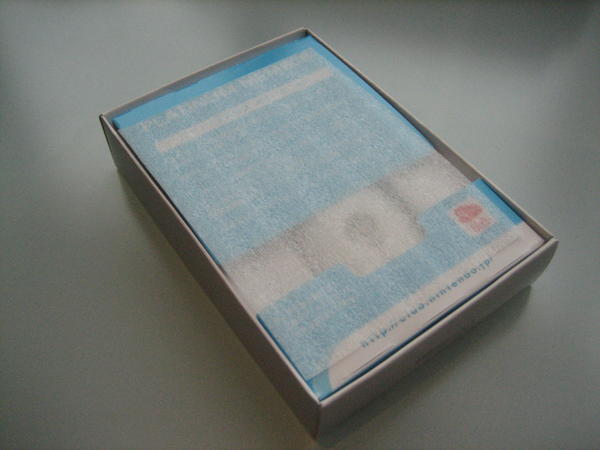 It's shrouded in mystery...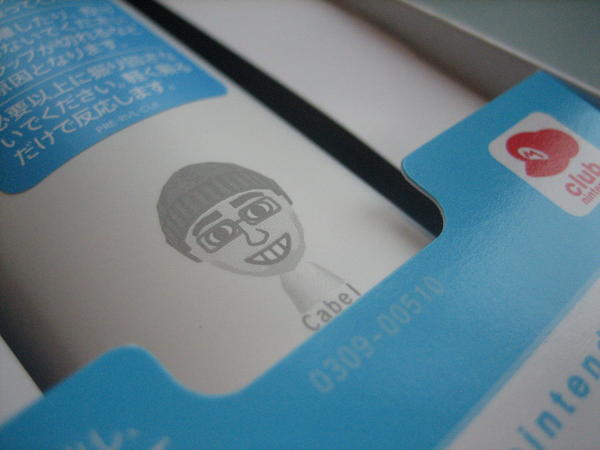 Hey, it's Mii, again! And now I'm laser etched! (Ouch!)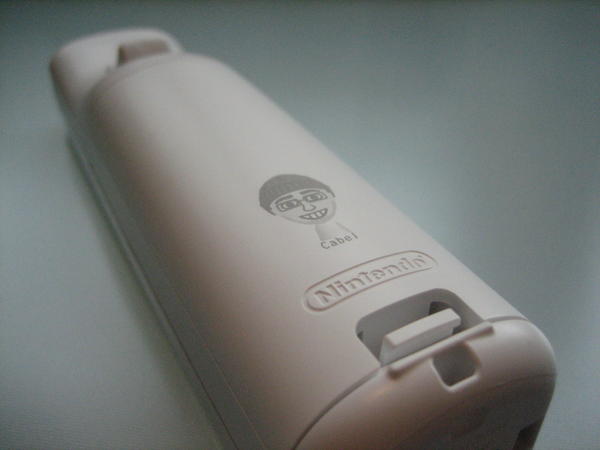 I'm now a permanent part of a Mii controller battery cover, fulfilling a life-long dream. I will let no one touch this controller, for it is clearly mine. If you come over to my house, and you use this controller, and you lose in a game and say "my controller is broken", I will retort back in an annoying tone, "actually, it's not
your
controller!". Then I will request you return it. ZING ZING!
Can you get one? Painfully, as far as I know, this was a one-time only Nintendo Japan promotion — one that was
free of charge
, no less, as an end-of-year bonus for any Club Nintendo member who bought a certain amount of stuff. It's true: Nintendo of America can go suck a grapefruit. That said, it seems like a clever laser-etching company in the USA would get in on this action, doesn't it?
Anyway, that's enough Mii to last a while.
PS: There's one
completely insane snack food product I had to share
before I go.