As a once-huge
Rare
fan — heck, I even once tracked down
"X The Ball"
at a local arcade — I, like presumably many others, have found my Rarethusiasm cooled in recent years, for a variety of reasons. That said, I was excited, notably nervously excited, to hear that Rare just
announced a new Banjo-Kazooie game
for the Xbox 360. I'm not ashamed to say this:
I loved Banjo Kazooie
.
It should be noted, though, that
incorrectly spelling the name of the game
on Xbox Live Marketplace is not a super-confidence-boosting start.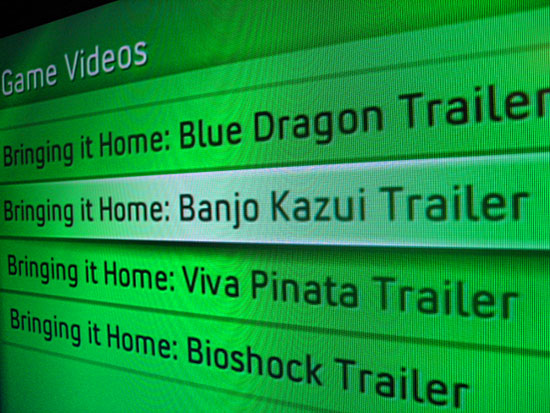 Heh heh. I know, it's not their fault. I tried to think of a hilarious joke here. Maybe, like, "I guess
$375 million
doesn't buy you a spell checker", but, well, "kazooie" wouldn't be in a spell checker. Terrible. Then I thought of this great one: "Maybe they should have STOPPED 'n' SWAPPED those letters", but only the saddest Rare fringe would get that one. So, I'll just say this: make me proud, Rare. Make this one really good.
And yes, you're right: it's a blog post about a spelling error. It's all downhill from here, people. I promise I'll post some bad music next! And it won't even be about video games!