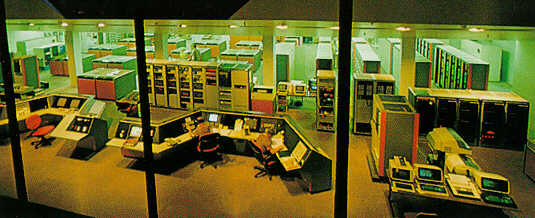 Epcot Center at Walt Disney World opened on October 1st 1982. While not quite the "Experimental Prototype Community of Tomorrow" that Walt originally imagined, Epcot gave the world a beautiful, swoopy-plastic and synthesizer-powered optimistic 80's vision of the future, one that I'm extremely fond of. I love it all. From the beautifully designed circular logos for each land, to the weird wonder of Spaceship Earth (the big geodesic dome), to the just-leaving-the-psychedelic-era bizarreness of Figment and The Dreamfinder, I genuinely wish Epcot could be trapped in some kind of magic space-time continububble and always remain forever in the 80's.
Anyway, on January 2th, 1984, one particular attraction a dubious honor: it was the shortest-lived attraction at the park, removed and totally reworked a little over one year after opening
1
.
What was it? The
Astuter Computer Revue
. It was all about computers. And it featured a song. Oh, did it.

Epcot Computer Song.mp3 (3.40 MB)
Written by Disney's venerable and talented Sherman Brothers (Mary Poppins, It's A Small World), and long since out of print,
The Computer Song
, in the opinion of someone who loves all things Imagineering, isn't their best work. OK, it basically sucks Walt Disney Balls®. Even in an awesome 1983 frame of mind, it seems... odd. "Hey guys, how should we teach the world about the potential power of computers?" "I know! I know! An zany old-timey vaudeville-style song sung by a faux-British gentleman and a computer that sounds like it has awful cyber-indigestion!"
But beyond being cheesy, it's also fun to realize how even the most imaginative people on earth couldn't (understandably) imagine what computers would eventually do in our lives. Number crunchin', memory storin' — hooray computers! It's perfectly ironic that a song designed to be kind-of ironic by sounding quaint while being about something completely non-quaint turned out to ultimately be entirely quaint.
Still, it's an awesome piece of history. Or terrible. So, enjoy! Or probably don't.
1. The Astuter Computer Revue, incidentally, was replaced by "Backstage Magic", a holographic tour of Epcot's computer systems. I actually saw this, and seeing those giant mainframe computers, pictured above, was freakin' awesome.